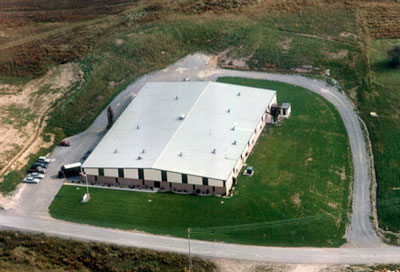 U.S. Resistor, Inc. manufactures non-inductive, special purpose and industrial resistors that have found uses in many applications, including high power and high energy surge applications, such as energy transmission and distribution systems, to wind power systems. The non-inductive, thermal stability, reliability (no film or foil to fail), availability of any geometry, minimal size, ability to withstand short overloads and high peak power, make our resistors the perfect answer to the specific needs of our customers.
Resistors can be manufactured in a variety of sizes and shapes, including rods, discs, sleeves, and rings, depending on the applications and needs of the customer. We are able to produce both large and small lot quantities, based on the needs of each application. Electrical contact is established by means of depositing various metals such as brass, aluminum, or copper, on the resistors, molded on contacts, capped leads, or secured metal caps.
U.S. Resistor is committed to providing its customers with the highest quality and service in the industry. USR continually strives to improve its production process, product consistency, and level of customer service in order to meet or exceed customer expections.
U.S. Resistor History
1992: U.S. Resistor, Inc. was established by St. Marys Carbon from the sale of the Special Purpose Resistor division of the Stackpole Corporation.
1994: A new 32,500 sq. ft. building was erected to house manufacturing operations.
1998: Sales and Engineering moved to the manufacturing location.
2000: Achieved ISO 9002:1994 Certification
2009: Achieved ISO 9001:2008 Certification